Shrinking The Cybersecurity Skills Gap One Event at a Time
The first week of March is infamous in the Cybersecurity community as hundreds of organizations send executives and marketers to San Francisco to attend RSA's annual conference. The event is a bonanza of interesting talks, creative booths and industry parties that help educate attendees on the newest products, services and offerings to help secure their systems.
One of the most enduring trends at RSA each year is the focus on the Cybersecurity skills gap, estimated by (ISC)2 to currently be a staggering 2.93 million workers short of industry needs. Most discussions around the skills gap shift to a product that will help identify, protect against or resolve technical security concerns without ever addressing the core issue - the lack of training and investment in educating future security practitioners. In other words, the industry has a nasty habit of expecting self-trained talent to magically materialize and then grow frustrated when they don't!
With that skills gap in mind, Security Innovation has begun hosting a number of public CMD+CTRL Cyber Range events with the goal of introducing all skill levels to the basics of application security while still challenging the most seasoned practitioners. Even more exciting, Trustwave will be joining us on this journey at RSA as we provide training and access to our Shadow Bank Cyber Range to learners of all levels. It's our way of acknowledging that automated software is great, but skilled teams are critical to improving an organization's security posture.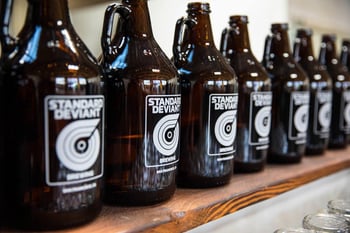 If you will be in San Francisco next week, please feel free to join us (RSA Conference passes not required)! The event will be at Standard Deviant Brewing on 14th Street and hacking will begin at 6:00pm sharp.

Spaces are limited, so click here to register and reserve your spot today: https://www2.trustwave.com/Hackathon-Registration-Page.html
---
Other Noteworthy Happenings at RSA- San Francisco from Security Innovation
Ed Adams

CEO, Security Innovation, Inc.,

Facilitator

Using Cyber Ranges to Accelerate Application Security Learning

March 6

12:40 P.M. - 1:30 P.M.

Moscone West 3009 Table A

Ed Adams

CEO, Security Innovation, Inc., Speaker


Larry Ponemon Founder, The Ponemon Institute, Speaker

Connected Cars - A Security and Privacy by Design Study 10 Years in the Making

March 5

1:00 P.M. - 1:50 P.M.

Moscone West 2022

Repeat:

Ed Adams

CEO, Security Innovation, Inc., Speaker


Larry Ponemon Founder, The Ponemon Institute, Speaker

Connected Cars - A Security and Privacy by Design Study 10 Years in the Making

March 6

9:20 AM – 10:10 AM

Moscone South 304