I recently had the opportunity to participate in the exciting finale of Accenture's Technology Innovation Contest in India as one of nine judges on an esteemed jury panel.
The annual contest challenges employees to create Innovations that leverage the power of technology, to "innovate the future."
16 Teams - 20 Minutes - 1 Winner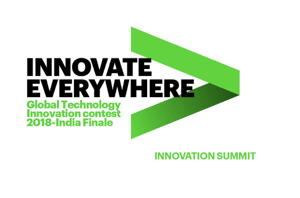 It was obvious to me the passion and hours of blood, sweat and tears that went into building each teams' technology initiatives. Imagine Shark Tank for the technology world. The judges were the ultimate decision makers, but Accenture funded the rewards and future project. Monetary rewards and high recognition were at stake.
All contest ideas were organized into one of two categories:
Disruptive Technologies
Tech for Good
16 different groups were given 20-minutes to pitch their ideas to us. These were all unique inventions thought up and prototyped by Accenture employees. Accenture provided some of the research time the employees could take away from their day job, however most of the time (and sweat equity) was contributed from the employees' personal free time. Many worked nights and weekends on the initiatives they felt so passionate about. It was kind of like Shark Tank except none of the judges were investing their own money. We were the ultimate decision makers, but Accenture would be the source of all rewards and future project funding.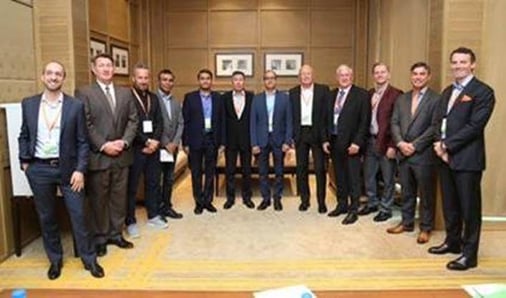 Innovative Solutions
The innovations spanned many industries and just as many solutions. One solution I found fascinating utilized virtual reality (VR) tech to enable self-service neuromuscular physical therapy. A bane of the physical therapy (PT) profession is that patients can't/won't do their PT exercise without the therapist and exercise gadgets present. This VR-PT solution was ingenious – by simply putting on a pair of pre-programmed VR glasses, all of your exercises and training equipment were right "there" in front of you.
Another disruptive technology was one that leveraged the power of Blockchain for identity management in refugee camps, to ensure proper medical care, such as vaccination needs were addressed.
The winning tech-for-good invention addressed the problem of the deaf not being able to enjoy online video playback such as YouTube due to the poor (and often non-existent) translation into sign language. Audio caption and text-to-sign fail to capture important intricacies of sign language (not to mention, illiteracy rates are surprisingly high, e.g., 14% in US, 24% in India.) This solution produces sign-video in its native form for any video content through the combined use of video analytics and a massive syntax-specific sign dictionary that learns and improves over time. The proof point here showed a group of children watching two similar videos: the first one with audio captions and the second with the new sign-video solution. The kids showed little emotion with the first video that used audio captions but went wild for the second one that used the sign-video, twisting their open hands above their heads (sign-language for applause).
The sign-video solution and another innovation that aimed to help farmers become more efficient and thereby earn more money, were the top two winners in this category.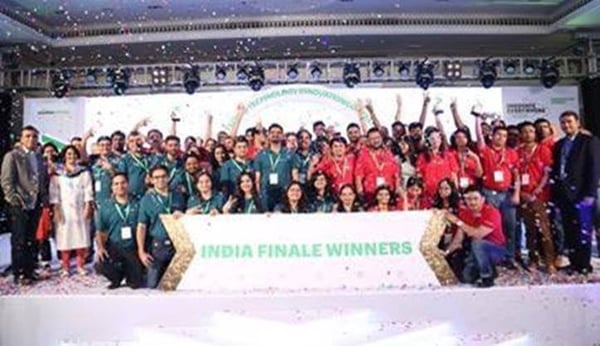 Inevitable Challenges
As is the case with any new technology, challenges are inevitable. There were challenges with each of the 16 worthy finalist's innovations as well. Many inventions, as clever as they are, require a currently non-existent infrastructure to work well; a shared, centrally located Internet-connected kiosk from which farmers can send/receive data for crop advice; the inevitable security and privacy challenges; blockchain is unproven at scale; a person's identity and medical records are dependent upon individuals maintaining and having a smart phone on their person at all times, something that is not currently available to all.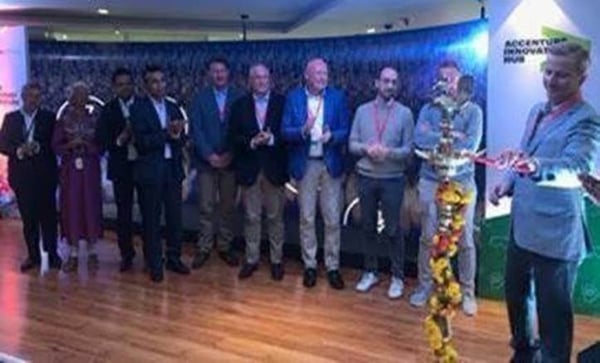 The challenges present real-life scenarios and require contestants to be diligent in the future orchestration of the projects but also highlighted a real tenacity for the innovations presented.
It was a great privilege to serve as one of the judges for this highly esteemed contest. I was incredibly impressed at the lengths Accenture went to acknowledge and reward their innovative employees. To advance and succeed in this world of digital transformation we all must follow Accenture's lead, to be a catalyst for the continual advancement of opportunities technology presents.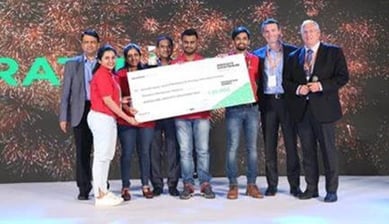 The event was produced with the professionalism I'm used to seeing at large industry conferences, combined with a movie-like audio-visual team that broadcast the finale over Accenture's Facebook page. It is a big investment in their employees and provided a massively, positive morale impact. Kudos to Accenture for this amazing initiative. The two winners moved onto the Global Innovation Contest just held last week. Best wishes to them both!