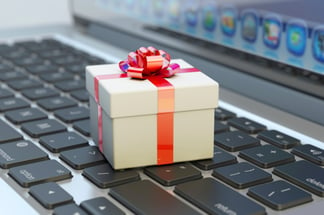 The holiday season is a time we often use to spend with family and friends. Unfortunately, for many of us, leading up to the holiday can be a hassle. Between online shopping for presents and traveling to see family, this time of year is busy and online security is usually the last thing on our minds. According to a recent survey conducted by retail research firm Conlumino, nearly 68 percent of shoppers this holiday season plan to do at least some of their holiday shopping online. In addition, approximately 70 percent of these people plan to do some of their shopping on company time. This puts not only the shopper at risk for an attack, but the company as well. Attackers prey on shoppers who are uneducated about common threat trends and companies that don't properly secure their data. Busy airports and highway rest stops are also a strong target, as many people willingly connect to public WiFi to answer emails, access social media, and even work information. Luckily, by following a few simple tips, you can help protect yourself from potential online threats.
Here are six tips to help keep yourself (and your company) safe online this holiday season:
Beware of Phishing Attempts. Phishing emails are one of the most common ways for thieves to collect data. If you're reading emails at work, you'll also put your company at risk as well. If you receive an email about a deal that sounds too good to be true, it probably is. Do some research to make sure it's a real company promotion before you proceed. Also scan the email for the "From" address and check that the URL is where you'd expect it to go. Common holiday phishing scams may include charity scams, package delivery notices, and e-greeting cards from people you may even know.
Use Unique Passwords for Shopping Sites. In the event of a data breach, hackers will use the stolen data and try to infiltrate other websites. For this reason, it's always recommended every website have a unique password and that you keep these passwords secure in a password manager. If the online retailer supports 2FA (Amazon is one of them), enable this for extra protection as well.
Ensure your Traffic is Encrypted. A study from Experian shows 40 percent of those who shop online don't check to see if the traffic to the website is securely transmitted before buying. Look for websites using "HTTPS" instead of just "HTTP," use an ad-blocker to help reduce malicious ads, and remember to log out of your account when you're done shopping.
Travel Smart. Many of us hop on a plane or drive somewhere for the holiday season. If you're at the airport, hotel, coffee shop, or anywhere not your home you are likely connecting to public WiFi. Make sure your device isn't set to "Automatically Connect to WiFi" and avoid checking emails, accessing bank account information, and posting to social media on public WiFi.
Keep Sensitive Information Out of Social Updates. Many of us choose to share our holiday experiences on social media, especially to stay in touch with family. By posting your location on social networks, thieves will notice you're out of town and may stop by your home for an unexpected visit. Set your account to only share information with people you're connected to, and only connect with people you know and trust. M make sure your photos don't share any sensitive information, intentionally or not.
Secure your Mobile Devices. Apps can help keep the holiday season organized, from travel accommodations to retail apps that make online shopping easier. However, apps can be vulnerable to attacks as well. Only download apps from trusted parties and read the reviews before downloading. If your device is ever lost or stolen while traveling over the holidays all of the data could be exposed. To protect yourself enable and test out the find my phone features before your trip and be sure to apply a strong password/pattern to your phone to protect the data.
Many successful schemes are carried out by phishing attempts, social media websites, hijacked internet searches, fake advertisements, and phony holiday offers. The holiday season is often stressful enough for many of us. Simply being aware these threats exist can go a long way in helping you stay secure online.